While sitting at a stoplight, I answered a phone call expecting one voice but hearing another. The voice I expected was the founder of a family foundation that I had worked with for several years. We had been preparing for a meeting two weeks away. The voice I heard delivered sad news.
On the second hole at the golf course with one of his best friends, David (names have been changed to protect the privacy of the family) leaned down to line up for his swing. The last words Joe heard were, "I know what this is." Then he crumpled. Joe got him up and into the golf cart, but by the time they made it back to the clubhouse, David was unconscious.
It was a stroke. The doctors said it was severe, and they were not sure of the prognosis. They suggested that the kids arrive soon, not an encouraging sign.
By Saturday afternoon, David's four adult children had flown in to see him. On Sunday, he slipped away.
Unsure what was about to unfold, I went into change mode. What was planned for the board meeting the next week needed to happen this year for legal reasons. With new plans, I waited for family members to let me know how they wanted to proceed.
In shock over the unexpected loss of their father, part of the family decided to go ahead with the meeting. And so, we met to take care of business, make decisions and finish the work for 2019.
That is only part of this story. For years, David had been preparing for this moment. David, wife Edith, and I had many conversations on how to prepare the next generation to step in and continue the work of grant-making to organizations all over the country.
No matter how prepared I thought we were, the truth is, we still weren't ready. David and Edith, both in their eighties, were still traveling out of the country every year and making trips to see family. They had medical issues one would expect for their age.
But we all thought we had more time.
None of us have any idea how much time is left on the earthly clock. Now is the right time to take stock of our affairs and how they will impact our children.
In my experience, the next generation will not be prepared for the loss of a parent. No matter how much any of us plan, we can't ensure their preparation.
When the time comes, they are left with the decision of what to do next. You can leave a will or a list of next steps, but they won't understand what it means until they face the decisions ahead.
For some families, the untimely and unexpected responsibilities and decisions that follow are like a giant meteorite crashing into the backyard. For perspective, the largest meteorite on earth, Hoba, is only 9 feet long, nine feet wide and three feet thick – but it weighs 66 tons!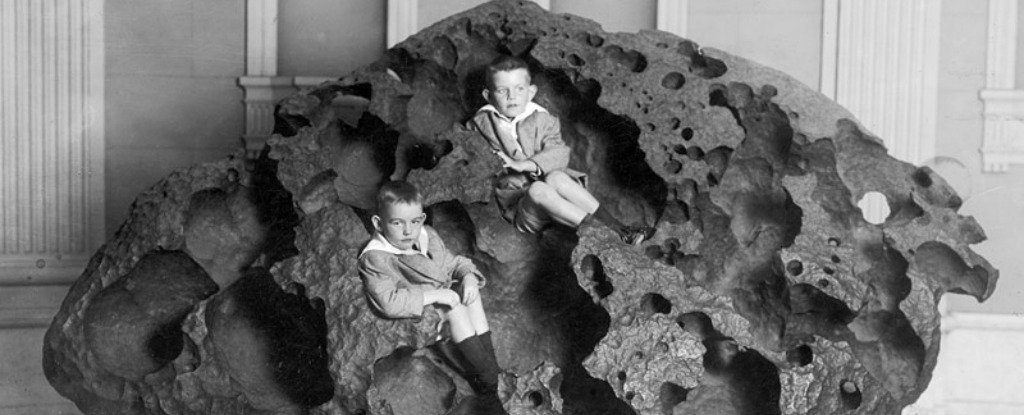 There are ways to reduce the size of the meteorite. Planning and preparation may help break it into smaller bits and pieces, making the next steps easier.
For families with investments, businesses, assets including property, trusts, or family foundations, there are financial advisors, CPAs, and attorneys who have guided many family decisions. The next generation needs to know them and understand your decisions sooner than later.
Remember, you don't know the date and time of later. So how do you prepare? Start now.
Make 2020 the year you include the next generation in your plans, sign unfinished documents, or start an incredibly important work. Want to talk about your next steps? I'm always up for a conversation.
Like it? Use it. Share it. Comment below.