About Your Philanthropy
Your Philanthropy is an independent firm focused on you and how you give. Individual, family, business or family foundation – you are the focus.
Listens and helps you create a customized philanthropic plan to suit your specific needs.

Joins your advisory team when invited – and works with you to achieve the highest comfort level and giving excellence.

Believes in family and wants to help each person understand and appreciate their role in the family's giving plan.

Comes alongside donors at any stage of giving, from formalizing a giving strategy and expanding a multi-generational giving plan to educating children about generosity or creating corporate giving programs for entrepreneurs and business owners.
Professional Memberships
National Philanthropic Trust's Philanthropy Advisor Network

National Network of Consultants to Grantmakers

Exponent Philanthropy

National Center for Family Philanthropy
It takes a noble man to plant a seed for a tree that will someday give shade to people he may never meet.
~ D. Elton Trueblood

Dawn Franks
President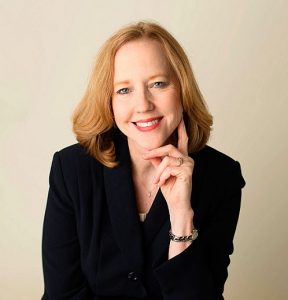 Dawn Franks is an independent, seasoned philanthropy advisor who has worked successfully with wealth managers, CPAs, estate planning attorneys, and nonprofits representing her clients and their interests. 
She brings more than thirty years' experience in the nonprofit and philanthropy arena to individuals, families, corporations and foundations. Dawn has conducted countless site visits of nonprofit organizations, facilitated discussions, and created experiential training for young and new donors. 
Known for her listening skills, objective guidance and confidentiality, she educates clients, and unites families through discussion and giving as a shared purpose. She focuses on family communication about values, intent and legacy.  She is an accomplished facilitator.
In addition to her role at Your Philanthropy she serves as Executive Director of the Ben and Maytee Fisch Foundation and provides philanthropic services to the Louis and Peaches Owen Family Foundation and the Anderson-Vukelja Foundation. She has consulted on the creation and restructuring of philanthropy programs in numerous companies varying in size from small to large.
Prior to founding Your Philanthropy, LLC, Dawn worked alongside Fred Smith at Fourth Partner as a program officer, becoming president in 2009. She helped create the philanthropy services now provided by Your Philanthropy, LLC.
She is a certified Leadership Strategies facilitator and is a Chartered Advisor in Philanthropy (CAP®).  Dawn has taught Essential Skills and Strategies for New Grantmakers in Texas as part of an initiative of the Council on Foundations. Dawn is certified by 21/64, a division of The Andrea and Charles Bronfman Philanthropies in New York, as a consultant to multi-generational families.