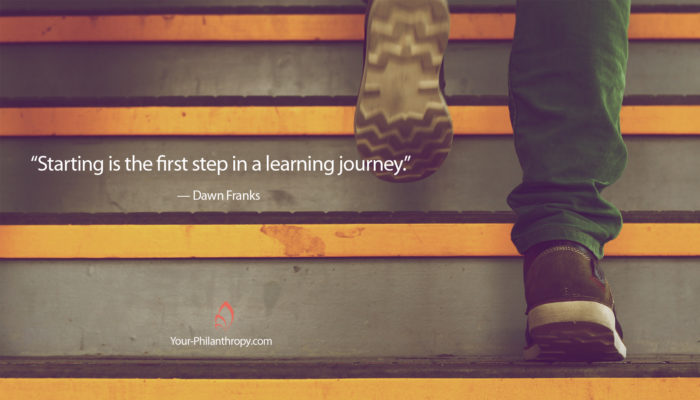 Tyler Morning Telegraph, Give Well Column By Dawn Franks October 14, 2018
The accidental philanthropist was a movie star we watched and loved throughout a half-century acting career. He considered himself lucky; he was born with piercing blue eyes and was ruggedly handsome. He was so recognizable that Paul Newman always wore sunglasses in public.
A typical description of Paul Newman, who died 10 years ago this month, reads "American actor, voice actor, film director, producer, race car driver, Indy car owner, entrepreneur, and philanthropist."
Philanthropist is usually listed last. After all, if not for his long and successful acting career he might not have been a philanthropist. Or was it because he liked to cook? To be exact, he was known by friends for a vinaigrette recipe that he and writer A.E. Hotchner cooked up and gave as Christmas gifts.
As friends came back for more, they realized they might be able to sell a few bottles through local boutique stores, and started limited production. A friend who owned a major grocery chain suggested his infamous face would lead to far more sales. After considering the potential, his face became the icon for everything from salad dressings, spaghetti sauce and lemonade to cookies and pet food.
The truth behind Newman's serious philanthropy, which wouldn't have been possible without Newman's Own, a food company that donates 100 percent of post-tax profits and royalties, is definitely accidental. Since 1982 Newman's Own has donated more than $500 million to nonprofit organizations worldwide.
Newman founded the SeriousFun Children's Network and the Hole in the Wall Gang Camp for seriously ill children, 7 to 15 years old. Camps have expanded to Ireland, France and Israel, with more than 13,000 children attending.
Yes, there could only be one Paul Newman. But the truth is that accidental philanthropists occur more often than you think. Becky Liebman, a librarian for 20 years, inherited many millions of dollars when her father died. She had known he was successful but was unprepared for the reality or how to use her inheritance in 2007.
Uncomfortable with having so much when so many others struggled, Becky looked for teachers and coaches who could help her figure out how to make a difference. Quoted in a CBS interview in 2007 she said, "She knew she wanted to give most of it away. But did not know how to go about giving away millions of dollars."
Eventually, Becky Liebman helped endow a youth center near where she lives in the state of Washington and spent much more on a list of projects around the country.
Last week I met a gentleman whose aunt won the lottery in another state and then died unexpectedly. She left her winnings in a foundation, and now family members are learning how to give together.
None of us are born philanthropists. It is almost always an accidental path on which we find ourselves. Scientists are not going to isolate a philanthropy gene. The opportunity to be a philanthropist grows out of having resources to contribute to an organization, scholarships at a school or a direct gift to someone.
For most of us, it's an unexpected opportunity, the result of having earned more than we need, an inheritance or a gift. Perhaps it's the result of many years of work and the sale of a company, or your oil well finally coming in. Of course, here in East Texas, that might be a gas well, but you get my drift.
When the opportunity comes, seek out those who can be teachers, coaches or mentors. Learn what others are doing and how they do it. Online resource Bolder Giving was created as a learning tool for the accidental philanthropist. Their tagline says it all, "Give more. Risk more. Inspire more."
Join a giving community like the Smith County Women's Fund, or one of the many giving groups listed at Bolder Giving for donors with different interests and resource levels.
Starting is the first step in a learning journey. There isn't a donor anywhere who isn't smarter about their giving five or 10 years later than when they started. It is never too late to start your journey as an accidental philanthropist.
Like it? Use it. Share it. Comment Below.