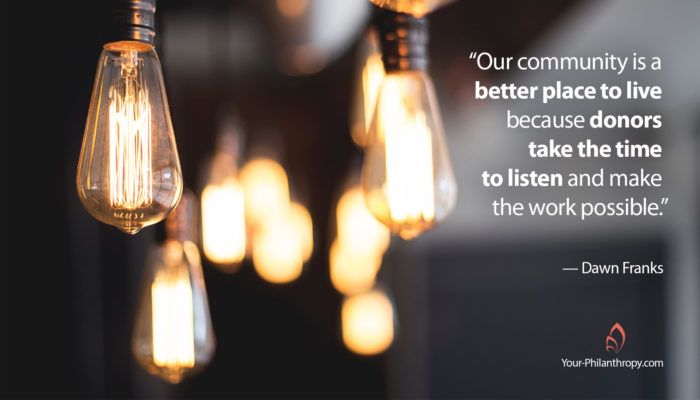 Tyler Morning Telegraph, Give Well Column By Dawn Franks November 4, 2018
I promise not to take too long to tell this story, but sometimes the details matter. Three years ago, about this same time of the year, I had a short conversation with George Roberts, CEO of the North East Texas Public Health District. He called to ask if I could facilitate two local coalitions to which I replied yes. I have facilitated many group meetings over the years, and so this seemed right up my alley.
Usually, when I say yes to such questions, I work with a group for a few months, maybe half a year. This time would prove to be different. But different in a very, very good way.
Fast forward several months and I found myself quickly trying to understand two community-wide coalitions, The Smith County Behavioral Health Leadership Team and the Tyler Integrated Healthcare Team — respectively known as BHLT and TIHCW for short, which was a good thing because I've now typed both names hundreds of times.
With close to 150 different individuals involved between the two coalitions and subcommittees working on various projects, I had much more to learn than I expected.
TIHCW seemed simple enough — work toward providing an integrated referral system to primary health care for individuals who were underinsured. To make it simple, we wanted to help individuals and families who did not have a primary care physician or clinic find one, so they didn't have to wait for long hours in an emergency room.
That project today is known as CommUNITY Cares and is operated by a caring group of community health care workers at the North East Texas Center for Healthy Living. A private donor, passionate about primary health care for everyone, believed such an idea was possible and helped fund the start-up project. The Episcopal Health Foundation in Houston provided additional start-up dollars. They "believe ALL Texans deserve to be healthy," and are "committed to transforming the health of our communities."
These two critical funding partners have made it possible for many individuals in this community to find the health care they need.
The BHLT has focused on the need to integrate a myriad of mental health services across Smith County. They've focused on building working relationships and partnerships at key points that improve or enhance mental health. Law enforcement, hospitals, mental health service agencies and nonprofit groups have met regularly to forge a better outcome for individuals and families experiencing mental health crises.
Again, the Episcopal Health Foundation has been a key funder, with local donors joining in to fund the work. The work, in this case, is not direct services to individuals with mental health issues. This work is far less tangible.
When it comes to mental health care, we're all impacted when someone cries out for help — sometimes directly and sometimes not. We're all better when a strong network of agencies work together. It makes the entire community healthier.
Donors who fund groups like TIHCW and their project CommUNITY Cares, or the BHLT, are almost always passionate about the cause or close supporters of friends who are passionate. Our community is a better place to live because donors take the time to listen and make the work possible.
I promised not to take too long to share this story, but because both groups are touching so many of our friends, family, neighbors, and coworkers it needed sharing.
This isn't a story about the work; it's about how important donors are to make the work possible.
Are you passionate about a cause? Is there a group working to bring change to our community or world and you want to know how to join? I'm sure they need donors as well. Reach out and discover how you can come alongside them with a gift that's right for your pocketbook.
If mental health or CommUNITY Cares appeals to you, let me know. We welcome new friends. As for giving, donors will always be needed to make the work possible, and you might find a new way to give well to your passion.
Like it? Use it. Share it. Comment Below.