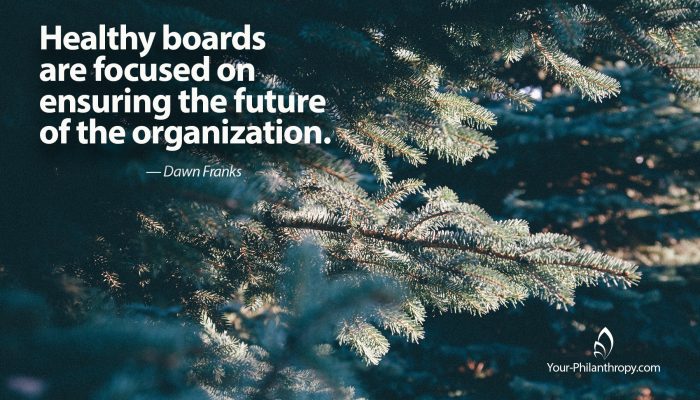 By Dawn Franks, Tyler Morning Telegraph, Give Well Series Sunday, January 10, 2016
Roses are blooming in my yard. Variegated pittosporum is glowing next to drab lantana stems that have died down for the year. Evergreens provide hope of a forthcoming spring.
It's like the hope a donor has when sending a donation to a nonprofit organization. Some nonprofits are evergreen – like plants that survive in spite of the cold. Even when donations are slim, they carry on – sometimes merely existing in survival mode, waiting for better times. How do they survive when donations slow down?
Years ago my answer would have been, "They survive because the need is great, they're doing all they can and just need a big donor to solve the funding problem." I learned a different answer in recent years. It's called building on islands of health and strength. I learned that every nonprofit is an island.
The stronger a nonprofit, the more likely it will survive even the most difficult economic times and provide effective services. Here's what the donor needs to know to identify organizations that are fiscally healthy with strong business practices and a heart to fulfill a needed mission:
Look for three critical factors: leadership by the board of directors, executive leadership and important work that needs to be done.
Most donors give to a cause or a need. We assume all the right stuff is in place and that the organization is evergreen. With our gift, needs will be met.
What happens when organizations are not evergreen? It dies. It is usually a very slow death over a period of years, maybe even decades, but eventually the doors are closed. And for the most part, as donors we hardly notice. We move on and make donations to other causes that are providing needed services.
In the mid 1990s, I interviewed for a leadership position at a local nonprofit. I was asked what I thought about organizations barely surviving from one year to the next. My answer included a prediction that several organizations operating at that time would find it difficult to survive financially into the new millennium. I was as right as I was wrong that day. One of the organizations I named did indeed struggle over the ensuing years and in fact closed its doors in mid 2015. I was 20 years late on my prediction. In the last five years, three long-standing organizations have been subsumed under the umbrella of another local organization.
Each board of directors, along with their executive leadership, made tough decisions based on the reality of the economic times and changing technologies. In each case, the mission survived, but the services changed.
If your goal is to make donations to the strongest and healthiest organizations, you need to answer a few questions.
If an organization continues to provide services should we continue to give? Should we help them continue to exist as long as the services are needed? How do we know if they are healthy and strong or merely surviving?
When a donation is not very large by your standards, the decision is based on trust. Trust that a service is needed and that they are the best prepared to meet that need. But when a donation is larger, trust may not be enough to guarantee your donation will make a difference.
How do you know an organization is healthy? How can you be sure of strong board and executive leadership?
It's not enough that an organization is meeting a need. Without board and executive leadership, it will not likely be a good steward of your donation. Health and strength is critical to ensure long-term survival.
Healthy boards are focused on ensuring the future of the organization by setting direction and being actively involved in raising funds needed for the work.
Healthy, strong executive directors have reputations for strong management practices, a dedication to the mission and a partnership with the board. Donating to an organization because its "heart is in the right place" is a risky decision when making a difference matters.
Identify evergreen organizations – where your donation will build on their health and strength – and you increase your chances of giving well in a way that does make a difference.
Dawn Franks, CEO of Your Philanthropy, offers advising services to families, businesses and foundations to enhance the giving experience and maximize impact. She writes a blog, the YP Journal, at www.your-philanthropy.com . Comments and questions are welcome. Send to info@your-philanthropy.com.