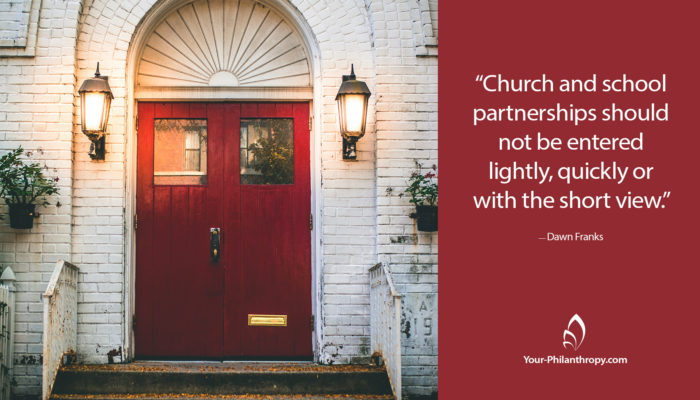 Tyler Morning Telegraph by Dawn Franks May 7, 2017
Think back to a time when someone asked you what you wanted to be when you grew up. Now think about a time when you asked your child or grandchild what they wanted to be when they grew up. Doctor, teacher, nurse, astronaut, cowboy, rock star. OK, you and I would not have said rock star, and your grandchild probably didn't say cowboy. Times change.
The desire to be something when we grow up is innate. Early on, kids know they will be more than they are today. They will be something different.
What if no one ever asked you that question? What if there were no role models in your life to hint of what something different might be? What if no one read books to you about what you could be? What if you never learned to read well enough to explore it on your own?
When my friend Gail asked me to read a book her son had recently published, I didn't expect to think about it in the context of how we give well together. I didn't plan to think about the impact a church might have when it partners with a school.
But that's what happened. This book establishes a vital link between improving schools and who is responsible for making them better.
I've been part of education conversations when churches were at the table, and I often heard the suggestion to explore "adopting a school." I heard about coat drives, or Christmas presents for needy children. There were beautification projects for a campus to cheer everyone and treats for special holidays.
A friend and wise person, Curtis Meadows, told a group that changing education with the intent of making a difference for the children would require the long view. That discussion translated to a serious commitment of multiple years if the funders wanted to have an impact.
My friend's son, Jake McGlothin, has written a book that I recommend to congregations of all faiths. The Mission-Minded Guide to Church and School Partnerships is an excellent guide to the practical details required for a successful school adoption.
As McGlothin puts it, the work is about partnership, and partnerships are about relationships. Church and school partnerships should not be entered lightly, quickly or with the short view.
He identifies reasons for a church to step into a partnership, including volunteer opportunities, sharing our resources as a ministry and deepening the faith of church members. He also tells us how the partnership impacts us by providing the opportunity to be on mission in our communities, purposeful mission.
McGlothin addresses the right kind of relationship critical to a successful partnership. The children and their families are the priority, not the church. Taking the time to understand their world first will lead to the transformation of members, churches and schools.
Throughout the book, McGlothin talks about the purpose of the church to serve the vulnerable. He says, "If the vulnerable in our communities can't rely on the church to be an advocate and servant, then it's hard to say the church really matters."
McGlothin shares guidelines and tips for successful church-school partnerships. He speaks to congregations, large and small, laying out ideas to join the long game in a way that increases the chances of success for each child.
In a recent interview, McGlothin said that "anything you do to serve vulnerable people is God's work, but if one wants to see the fullness of God in this world, look at a child."
Giving well of resources from our own pockets or the collective resources of giving groups, clubs, congregations or businesses means taking the time to understand how to be intentional. Our resources include time, money, creativity, experience, passion and energy.
Projects can start small and develop with time. As the partnership grows, opportunities to make a difference will come into focus.
McGlothin wraps it up well in this way, "When you commit to a partnership requiring the human resources of your congregation, you must understand this work as a means of grace for those who serve, but beyond this service is real and true transformation."
The joy of giving well is the outcome of transformation.
Dawn Franks, CEO of Your Philanthropy, offers advising services to families, businesses and foundations to enhance the giving experience and maximize impact. She writes a blog, the YP Journal, at www.your-philanthropy.com . Comments and questions are welcome. Send to info@your-philanthropy.com.